Skilled in 3-D modeling, design and fabrication, we'll provide you with engineered drawings, steel for buildings, towers and supports, and much more to bring your project vision to life. From laying out project plans to adding small revisions and finishing touches, we're with you every step of the way.
---
Detailing
Using SDS2 detailing software, our detail fabrication and erection drawing services comply with the American Institute of Steel Construction (AISC). Our software allows the project to be shown in 3 dimensional drawings and computer models, which is beneficial during the design review and erection process.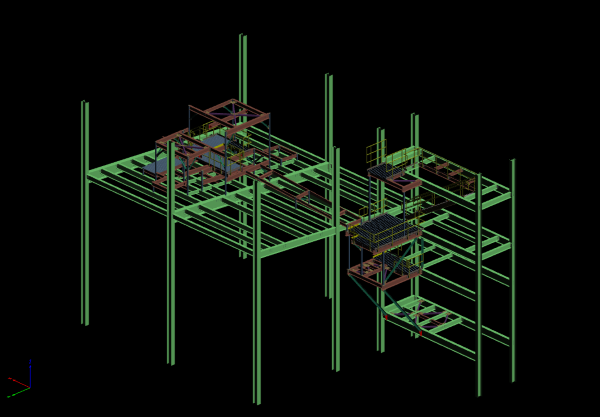 ---
Fabrication
Structural steel is measured and cut on advanced machinery ensuring small tolerances and marked with serial numbers to assist with identification during the erection process. Welds are performed by certified welders and meet AWS certification standards. We can provide painted or hot dip galvanizing finishes on steel for superior corrosion protection.
---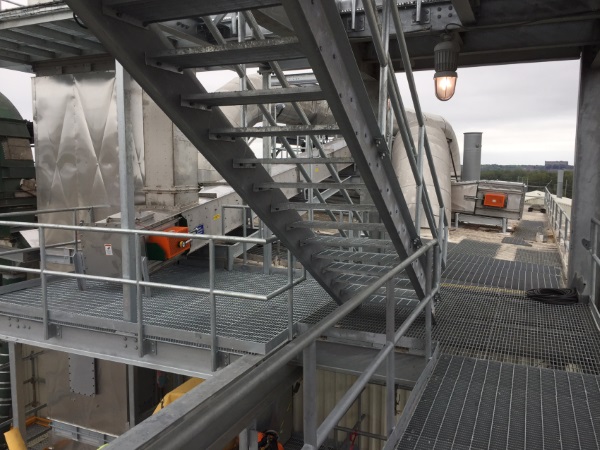 Miscellaneous Metals
To supplement the structural steel we also provide handrails, grating, stairs and ladders to provide safe access to the structure's elevations and equipment within. All structural members and accessories are supplied with A325 structural or tension-controlled hardware.
Our full list of structural supply services includes:
Steel and connection design
Drafting and detailing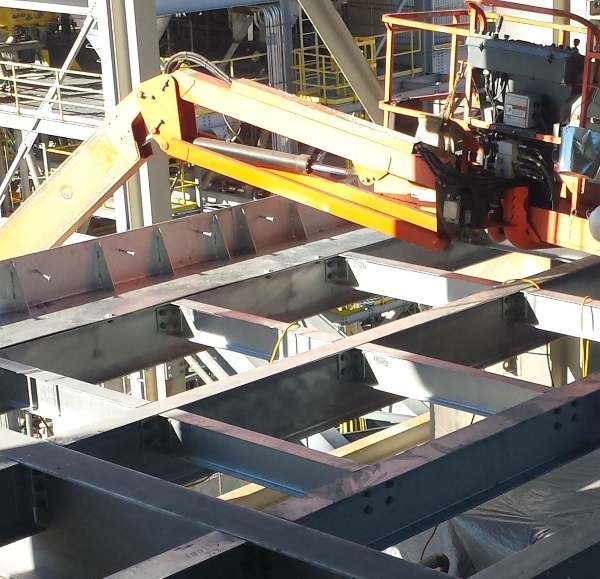 3-D modeling
Custom fabrications
Painting and galvanizing
A325 structural and tension controlled bolts
Site delivery
Service platforms & mezzanines
Building structures
Building additions (either added bays or added elevation)
Conduit or pipe support racks
Towers, bridges, and trussed frames
Conveyor supports
Belt conveyor frames
Equipment supports
Grating and decking fabrication
Handrail, stairs, and ladders
Monorails
Check out a video of our CNC beam drill in action!