After many years of working in the industry, Brian Henecke and Ron Nunemaker opened Icon Industrial Services, LLC for business in 2011. Our mission is to use our accumulated experiences to operate a Millwright Contracting company that excels in safely delivering quality, cost-effective services to industrial clients. Our model is to operate a lean organization that is responsive to the needs of our diverse client base. We are interested in capital construction, plant expansion and modernization, and plant maintenance opportunities.
Visit the About Us page to learn more about our company and services.
---
Superior Leadership & Well-Equipped Crews
Our Crews are fully equipped and come to projects ready to perform. Each crew is led by one of our experienced superintendents. Because Icon Industrial Services is a union contractor, our crews have all received 4 years of apprenticeship training in addition to the experiences they have gained working under our leadership. All crews are competent, skilled Millwright tradesmen specializing in rigging, welding, precision alignments, equipment setting, maintenance and steel erection. To benefit our clients, each of our superintendents and crew members recognizes the need for production, efficiency, and safety.
Our project managers pride themselves on maintaining your budget and schedule. Our staff will work closely with your team to ensure seamless workflow and a minimal impact on your operations during the project.
---
Competitive Services
We also offer our services to assist with budget development, design, project review, and solutions advice on material handling and processing issues. We have extensive experience in material handling and can offer unique solutions to complex issues.
In addition, we have strong relationships with fabricators, vendors, and crane companies, which enhances our ability to offer competitive, value-added services to our clients.
---
Committed to Clients from the Start
Our very first project as Icon Industrial Services was not large but demonstrates our commitment to our clients.
We received a call that a client was having a capacity issue with a grain receiving system and was looking to upgrade the system by replacing conveyors to improve capacity. This project could have resulted in hundreds of thousands of dollars in expense for the client.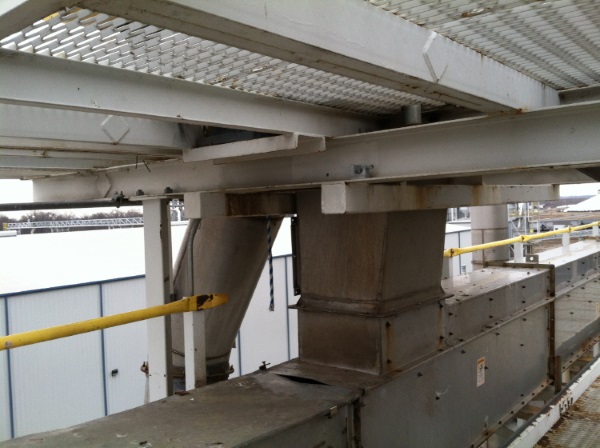 However, our leadership team drove through a blizzard to the plant and reviewed the site conditions and ran calculations to determine that by redesigning the transfer spouting, we could eliminate bottlenecks restricting grain flow and reducing capacity. We were awarded the project, and the client saved hundreds of thousands of dollars in unneeded expense to resolve the problem as a result. Icon Industrial Services gained the confidence of a client and valuable experience from successfully completing our first project for them. We have subsequently performed many large-scale projects for this client, and we also perform their annual maintenance work.
We welcome the opportunity to demonstrate our abilities and look forward to working with your team!